Accommodation

Contact us

We offer comfortable Stay in Our Sahara Desert rooms at reasonable rates.
Reservation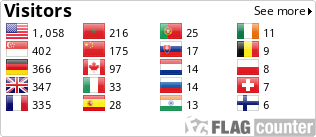 Online Reservation
Maison Bedouin Merzouga: Riad Merzouga and Merzouga Guest House, B&B in the Sahara Desert
Our family Guest House, located near Merzouga's center, is warm and inviting. For fatigued desert visitors, my family and I can provide a bed and breakfast service. Every day, our room and meals are provided. We provide Sahara activities, desert excursions, and camel tours without the trouble of expensive tour operators because we are based in Merzouga desert. You will be treated as if you were a member of our family, and we hope to see you in Merzouga soon.
Maison Bedouin Merzouga family stay:
Take pleasure in it. Excellent communication: 100% of recent visitors gave Maison Bedouin Merzouga a 5-star rating in terms of communication.
Outstanding hospitality : Yaichi family is well-knows for outstanding hospitality.
Private room in villa : 6 guests / 3 bedrooms / shared baths
We can communicate in English, Spanish, French, and Arabic.
Rooms that are comfortable in Maison Bedouin Merzouga
Amenities : Essentials / TV / Washer / Wifi. Enter your stay in Merzouga for your dates for accurate pricing and availability. Contact us today. Response time: within an hour. Maison Bedouin is located in Merzouga, Meknes-Tafilalet, Morocco.




more details...


more details...


more details...

A driver will take you to accommodation, and you'll have assistance anytime needed.

Possible to cook own food in kitchen. Available Moroccan salon.

For Merzouga visitors we offer Rooms that are comfortable. Our rooms are ideal for families.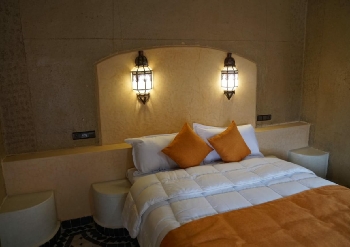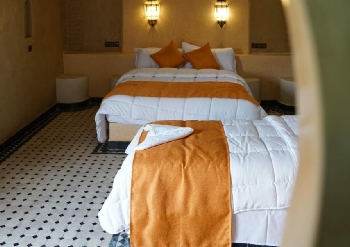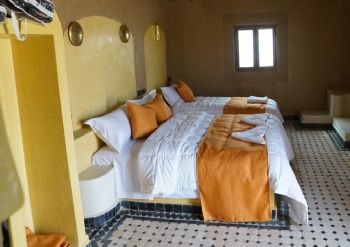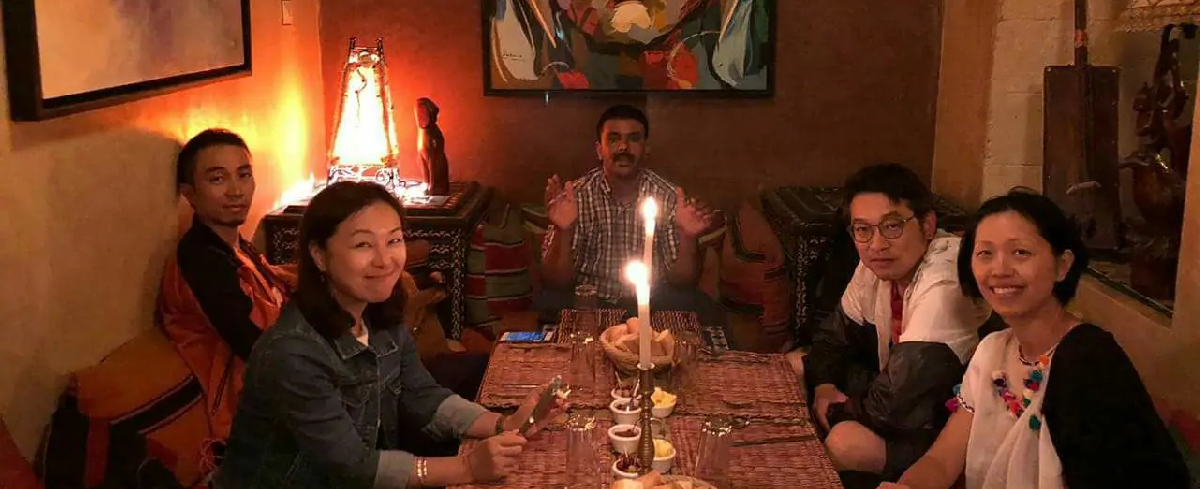 Reservation


Camel Trek and 1 Night in Merzouga Camp
We provide exciting desert excursions such as the famed Merzouga camel trek, which includes a night in a comfortable or luxurious Sahara tent.
Best Price Guarantee. We speak your language.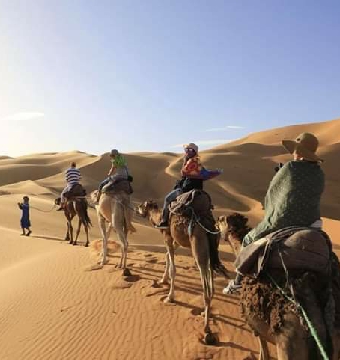 Camel Trek and 2 Nights in Sahara Camp
We'll take a 1-hour camel ride across the Merzouga desert to a desert camp, where we'll 2 nights.
Spend a night in a fully equipped camp with drumming music in the heart of the Sahara.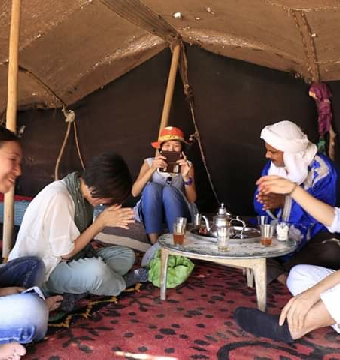 Berber Cooking Lesson in Merzouga
An expert cook leads our Berber cooking classes for families. Every day, Merzouga Berber cookery courses are given.
Do you want to try Berber cuisine and learn how to prepare it? Learn how to cook classic dishes.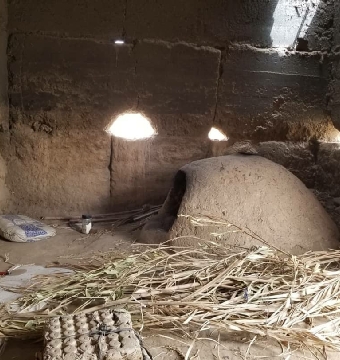 Activities in Merzouga Desert: Camel Trekking, Quad ATV Buggy Excursions
In the Moroccan desert of Merzouga, we provide Sahara Desert trips and activities. You can attempt one of our adventure trips after or before spending an excellent night in our Bed and Breakfast Accommodation (B&B) in the south-eastern part of Morocco.

Merzouga Activities

MAISON BEDOUIN MERZOUGA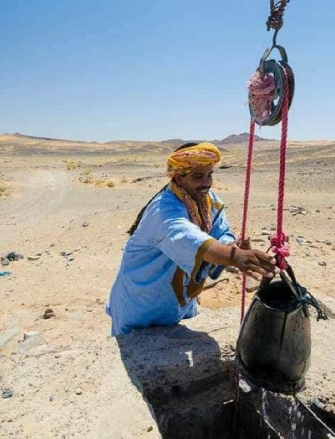 We can organize a private camel trek to the desert with a guide.
Bed and Breakfast.
Choose room type, read guest reviews, and book your room in the desert of Merzouga now with total guaranteed price.
Our Rooms

This guest home offers air-conditioned rooms with free Wi-Fi in the middle of the desert, at the foot of the Erg Chebbi dunes.
Best Prices of Bed and Breakfast.
MERZOUGA GUESTHOUSE

Restaurant in Merzouga, Morocco Salon in Merzouga Desert
Set in a modest café in Merzouga, an oasis settlement on the outskirts of the Erg Chebbi desert. Our guests are encouraged to enjoy gastronomic delights at the on-site Moroccan restaurant. We serve traditional meals at Maison Bedouin Merzouga.
Guesthouse in Merzouga Sahara Desert
We are offering you the incredible opportunity to stay at one of the top Merzouga guesthouses in the Sahara region. Trust our knowledge and let us show you how to have a fantastic time in our Merzouga desert guesthouse during your Morocco vacation.We are one of the few hotels set right up against the dunes and within walking distance of shopping, making us ideally positioned and at your service to plan camel trekking, nomadic camping (bivouac), desert tours by dune buggy or air-conditioned SUV, traveling and shopping in the nearby areas, and more.
Good-sized rooms on the dune's edge. Dinner was fantastic, and brunch was plentiful. Extremely well-kept and inviting.