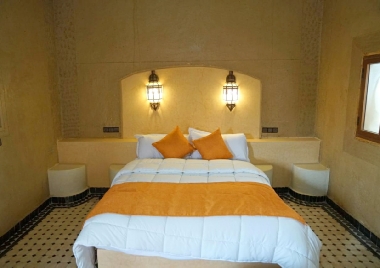 Comfortable Accommodation in Sahara Desert, Morocco.
Accommodation
Contact us


We offer comfortable Stay in Our Sahara Desert rooms at reasonable rates.
Reservation

Restaurant & Salon in Maison Bedouin Merzouga
FAMILY GUEST HOUSE RESTAURANT IN MERZOUGA, MOROCCO SALON
We offer meals for all guests , and also for one-stop visitors.
Enjoy a meal in Moroccan Salon and our traditional seating Area.
Breakfasts from 5 Euro per person / Lunch from 7 Euro per person / Dinner from 8 Euro per person
Parking: ​Public available / Free Wifi.




Reservation